outREACH Event Registration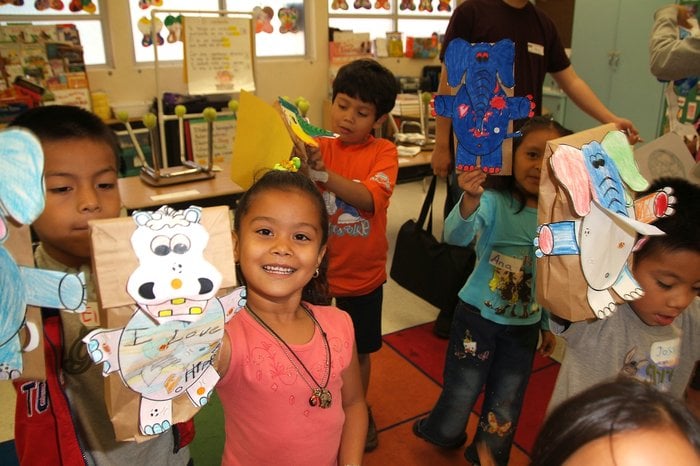 Login to Register
August 10th, 2019 from 9:00 am to 12:00 pm
Read Books to Children Event
Date: Saturday, August 10 Time: 9:00am - 12:00pm Location: This opportunity services eight Los Angeles Unified School District elementary schools in the Pico-Union/Westlake neighborhoods near downtown LA.
Volunteer readers read aloud to small groups of students from the elementary school (typically between 4 and 6 children per group) in a fun environment that includes creating crafts. Reading to Kids supplies all of the books and craft supplies, and teachers at the elementary schools provide supervision and guidance throughout the morning.
Participating Schools: Esperanza Elementary School Magnolia Elementary School Hoover Elementary School Politi Elementary School White Elementary School Los Angeles Elementary School Alta Loma Elementary MacArthur Park Elementary
You will have to create a volunteer account in order to volunteer. Please use this link to register: http://www.readingtokids.org/RSVP/VolRSVPConnect.php
When you register for the first time, you will need to complete a quick online application. You then get to choose the school at which you would like to read. Please select "Stanbridge University" as your volunteer group affiliation.